Destinations for christmas travel in motorhome
Ever since we are many that we took advantage of the Christmas to travel in a motorhome, algunos años preferimos disfrutar del ambiente navideños en ciudades o pueblos con encanto, y otros simplemente nos desplazamos a la costa o la montaña, con su autocaravana.
La navidad y Sevilla, una cita mágica
Ever since Christmas in Seville ha sido una celebración muy esperada, endearing and full of authenticity, pero además desde hace unos años Sevilla se ha convertido en uno de los destinos más frecuentados del país para disfrutar de estas fiestas.
Que Sevilla es una ciudad con una luz única probablemente ya lo sabes, pero que en las noches también brilla de una manera especial es algo que también merece la pena que descubras. En Navidad, este brillo se multiplica y cerca de 300 calles se engalanan con la iluminación de estas fechas. Lugares emblemáticos del centro histórico como la Plaza del Salvador, la Calle Sierpes, la Calle Cuna o la Avenida de la Constitución fascinan con su decoración a miles de visitantes.
The good time que caracteriza a Sevilla durante el invierno ayuda a disfrutar aún más de las calles y de esta maravillosa celebración colectiva. A la iluminación tradicional se suman un gran número de atractivos que hacen del paseo por la Sevilla navideña una experiencia impresionante: pasacalles de animales marinos, ángeles en la Plaza de San Francisco que cada noche alberga un espectáculo de luz y sonido.
Merida christmas and your first Christmas Market
This year will be installed the first Christmas market Mérida en el parque López de Ayala, un mercado cultural y de ocio que llenará el tradicional 'parque de los enamorados' de actividades cada día. Además, se instalará allí una gran pista de hielo de 350 metros cuadrados, el Mercado del dulce artesanal y una 'Casa de Papá Noel'.
The christmas lighting volverá a contar, en la Plaza de España, con la bola navideña de 12 metros de altura y 11 metros de ancho, albergando en su interior 3D spheres de distinto color y desde el punto central partirán guirnaldas a distintos puntos de la plaza.
La programación de Navidad se entrecruza como es habitual con la Festividad de Santa Eulalia, patrona de la ciudad, con las diferentes procesiones organizadas por la Asociación de la Virgen y Mártir Santa Eulalia. La programación se completa con otras actividades como la feast of the 'Preuvas', el 28 de diciembre, o la organización de la gran Cabalgata de Reyes el próximo 5 de enero. Mérida en Christmas for travel in motorhome it is a good destination.
Vive la navidad en Sierra Nevada (Granada)
Sierra Nevada en navidad se convierte en un lugar mágico, no solo por estar rodeados por unos paisajes nevados increíbles, sino que además los colores, los adornos en las calles, las luces de color convierten a Sierra Nevada en un lugar único.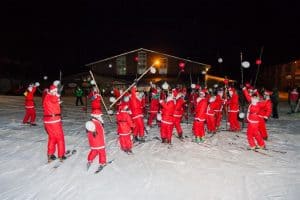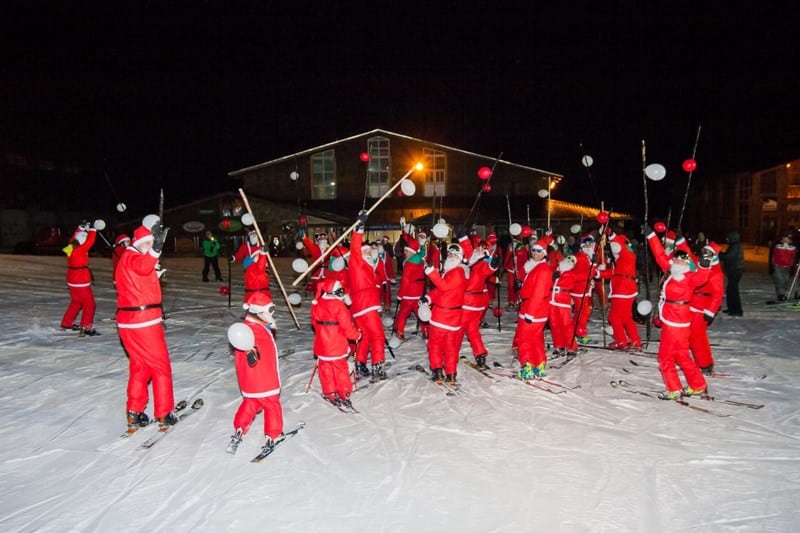 El 22 de diciembre Santa Claus will make his traditional descent en esquies por la pista de El Rio. Varios Papa Noel ataviados de verde irán al encuentro de Papa Noel y juntos descenderán hasta la Plaza de Andalucía donde los niños podrán entregarle sus cartas y hacerse fotos en un phootocall especial.
Night Skiing por la Pista del Río. 29 de diciembre de 19.00 a 22.00 horas. (última subida, 21:30 h.). Si te gusta esquiar esta oportunidad es única, realizar una bajada con tus esquíes en la oscuridad adornada por una iluminación muy especial. Si lo pruebas repites.
An activity that will delight little ones and not so little ones is the Slides in Roscos hichables en Pradollano y Borreguiles, y zona de trineos. Traéte el tuyo o bien alquila uno en la zona de alquiler de trineos.
Warm areas near the sea
Otra forma de disfrutar la navidad es aprovechar las fiestas para acercarse a la costa andaluza donde las temperaturas son razonablemente cálidas (para ser diciembre) y el tiempo suele ser excelente para realizar paseos, senderismos, aprovechar para recibir clases de Surf, buceo o simplemente descanso.
Places like: Rate, Bologna, The Port of Santa Maria, Cabo de Gata, Huelva...
Si aprovechas la Navidad para viajar en autocaravana, descarga nuestra app para localizar fácilmente donde pernoctar y asegurar tu plaza realizando reserva online.
Download our app and enjoy discounts and exclusive promotions for your next bookings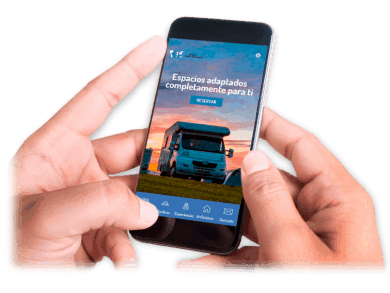 ¿Vas a realizar un nuevo viaje con tu autocaravana y quieres saber destinos donde puedes pernoctar?
Are you traveling and want to make an experience with family or friends?
Novedades: We have incorporated geolocation a la APP para que encuentres las áreas más próximas al lugar donde te encuentras. Un servicio muy interesante y práctico.
You can now download our APP to manage your reservation with a click.
En sólo algunos pasos y en cualquiera de nuestros destinos, encontrarás la reserva que buscas,
the best price and a fast and easy way.