Reserve Areas Motorhomes
Incredible spaces for unforgettable experiences
Travellers
Explore Spaces, Gardens and Experiences
And find the place of your dreams at the best price.
1
Choose the place
You can choose from areas RV, camping gardens or an unforgettable experience.
2
BOOK DIRECTLY ONLINE
You can book online way and receive an email with all the information on your reservation.
3
Hosts
Register on the platform
Following a few simple steps you can register on the platform.
1
Register your spaces, your gardens or Experiences
Once registered, You can register your area, your garden or your camping experience to begin receiving customers.
2
Start earning money
Once you have everything set up and published, start getting customers and start earning money with your accommodation.
3
Subscribe to our newsletter and keep you informed of our offers.
Everything perfect as it says on its website. Surveillance, Very central and clean ( both the exterior and services with shower).

Very central. acceptable and reasonable prices for Sevilla. Well secured overnight. Free WI-FI near the office.

Comfortable room to get, well located and good treatment of staff and super correct area in vehicle deliveries.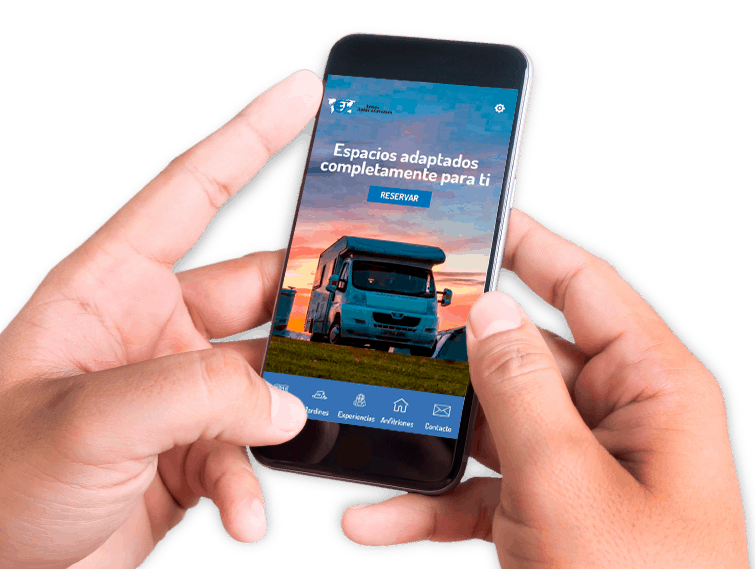 Download our app and enjoy discounts
and exclusive promotions for your next reservations
Are you going to make a new journey with your motorhome and want to know where you can spend the night?
Are you traveling and want to experience living with family or friends?
You can now download our APP to manage your book only a click.
In just a few steps and in any of our destinations, you will find the book you are looking for,
the best price and quickly and easily.