Reserve Motorhomes Areas
Incredible spaces for unforgettable experiences
TRAVEL SAFELY
this summer in campervan after confinement
Travelers
Explore Spaces, Gardens and Experiences
Find the place of your dreams at the best price.
1
Choose the place
You can select between areas for motorhomes, gardens for camping and unforgettable experiences.
2
BOOK DIRECTLY ONLINE
Booking online is easy. Your reservation details will be sent to you by mail.
3
Hosts
Register as a host on the platform
Registration online takes only a few simple steps.
1
Register your space, gardens, or Experiences
As a host you can register your area for motorhomes, garden for camping or experience.
2
Start earning money
Once you have everything set up and published, start receiving customers and start making money.
3
Subscribe to our newsletter and we will keep you informed of our offers.
Comments from our customers
All perfect, as stated on this website. Surveillance, very central and clean (both the exterior and the showers).

Very central. Prices are acceptable and reasonable for Seville. Well-secured during the night. Free wifi near the office.

Comfortable place to visit, well-located and good treatment by the staff of the area and correct in the deliveries of vehicles.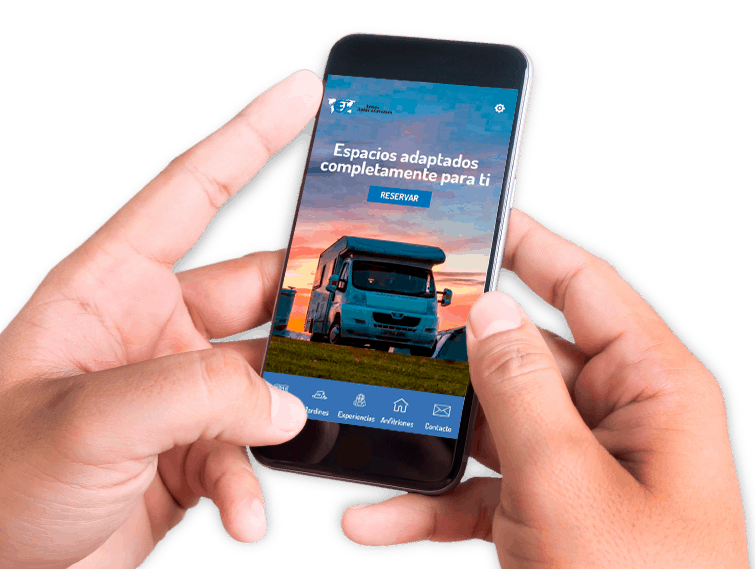 Download our app and enjoy discounts
and exclusive promotions for your next reservations
Are you going to make a new trip with your motorhome and want to know where you can spend the night?
Are you traveling and want to make an experience with family or friends?
You can now download our APP to manage your reservation with a click.
In just a few steps and in any of our destinations, you will find the reservation you are looking for
at the best price and in a fast and simple way.