The Holy Week in Seville es una de las más hermosas de España. La ciudad entera se engalona para admirar la belleza de los pasos que recorren sus calles. Las procesiones comienzan el Viernes de Dolores (23 de Marzo) y terminan el Domingo de Resurrección (1 de Abril de 2018).
Uno de los mayores atractivos de la Semana Santa de Sevilla son sus procesiones, decenas de cofradías desfilan por las calles de la ciudad. Son conjuntos escultóricos de gran riqueza cultural, que escenifican las distintas historias de los últimos siete días de vida de Jesús.
Las procesiones suelen celebrarse por la tarde-noche y por el día se pueden visitar las iglesias desde donde parten los distintos pasos.
Cada cofradía sigue un itinerario diferente, aunque la última parte de todos los trayectos es común para todas y recibe el nombre de 'carrera oficial' la cuál termina en la Catedral de Sevilla.
Todos los balcones se adornan, la gente se viste de gala y desde ellos los cantaores dedican sus saetas a la Virgen y a Jesús.
La Semana Santa de Sevilla es un espectáculo, de luz, color y olor, único en el mundo que todo el mundo debería ver al menos una vez en su vida.
If you have a motorhome booking at Area rv Seville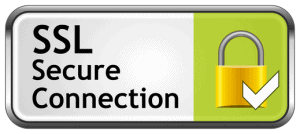 Due to the large influx of motor homes in the Area Rv Seville Center for the dates of Holy week we recommend to our clients realizar reserva anticipada para asegurarse disponer de plaza. El precio es el mismo y reservar a través de nuestra web es totalmente seguro, ya que utilizamos protocolos de seguridad SSL además de conectar con pasarela bancaria, siempre sus datos están protegidos.

You can book in the area of motorhomes of Seville from here.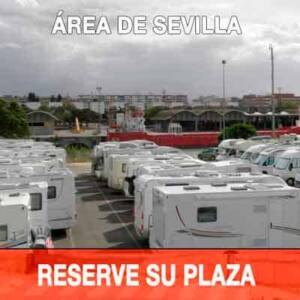 Actualmente el Área de Autocaravanas de Sevilla Centro es el único área de estacionamiento para autocaravanas vigilado que además de contar con los servicios básicos para una autocaravana cuenta con máquinas de vending, wifi gratuito, vigilancia 24 horas, duchas para señoras y caballeros, lavadora, secadora, etc, estando situado muy cerca del centro y del recinto ferial.
Mantenemos nuestros precios durante feria y Semana Santa: 12€/day incluído vaciado de aguas grises y negras, además de llenado de agua potable.
To get there:
Access both from Huelva/Mérida, as well as from Granada/Malaga/Cádiz is done from the SE-30 take exit 12, which indicates The Remedies. Pass over two roundabouts and, prior to the third you will find the right one, the signage of the area.
Turn right and at the bottom close to the river you will find the access road to the Area.
We are a 15-minute walk from the Plaza of Spain and we also have a bike lane, and bus stop just 200metros.
You can view more information about the area here: http://areasautocaravanas.com/area-de-sevilla/