Concerts and theatre in Baelo Claudia
The theatre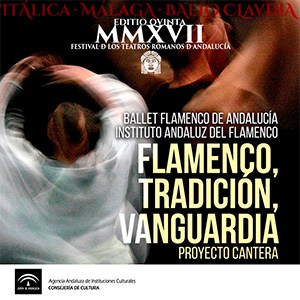 of Baelo Claudia se ubica en el entramado urbano de la ciudad de Baelo Claudia que nace en el s. II a.C. en una zona altamente estratégica como lo es el Estrecho de Gibraltar. Su origen y posterior desarrollo están muy ligados al desarrollo de las industrias salazoneras y al comercio con el norte de África, siendo puerto de unión con la actual Tánger. Construido en el siglo I d.C., aproximadamente hacia el año 70 d.C. El espacio, situado en una pendiente para asentar el graderío fue intervenido, restaurado y consolidado en varias campañas arqueológicos, permitiendo un uso cultural limitado, destacando su especial ubicación e inigualables vistas sobre la ensenada.
Como en años anteriores, durante el mes de agosto se realizarán una serie de representaciones al aire libre en un entorno privilegiado como es el Teatro de Baelo Claudia. Todos los espectáculos comienzan a las 22:00 horas
5 de Agosto,

The Maze of the Minotaur

Del 9 al 12 de Agosto,

The Golden Ass

Del 16 al 19 de Agosto,

Trajan.Optimus Princeps

Del 23 al 26 de Agosto,

The feast of women

Del 29 al 31 de Agosto,

The Trojan

Del 1 al 2 de Septiembre,

Women eternal
El aforo para estas representaciones, gracias las mejoras realizadas estos años a través de la Agencia con la instalación de gradas fijas, alcanza los 500 espectadores. Más información en la web de Cultura de la Junta de Andalucía.
Si eres autocaravanista y aún no conoces el Área de Autocaravanas de Tarifa-Bolonia, puedes ver más information here.
If you need more information contact us.