Dreams and desires of a motorcaravanning
Like every beginning of the year, as well as the purposes for the new year, also they arrive desires. From Areas Motorhomes we show some "dreams" (rather than desires) recurrent among campers. Here's our list:
Travel from the point to the south to northern Europe
From 36º 00 '38 "latitude north of Punta Europa in Tarifa (Spain) to 71º 10' 21" North Cape in Norway is necessary to traverse across Western Europe on a long journey that takes us through the best of all Europe looking to the Atlantic and through many of its most prominent cities. All the kilometers can be performed by highways or toll roads to reach Oslo or Stockholm. A great adventure for your motorhome.
Pick up a camper next generation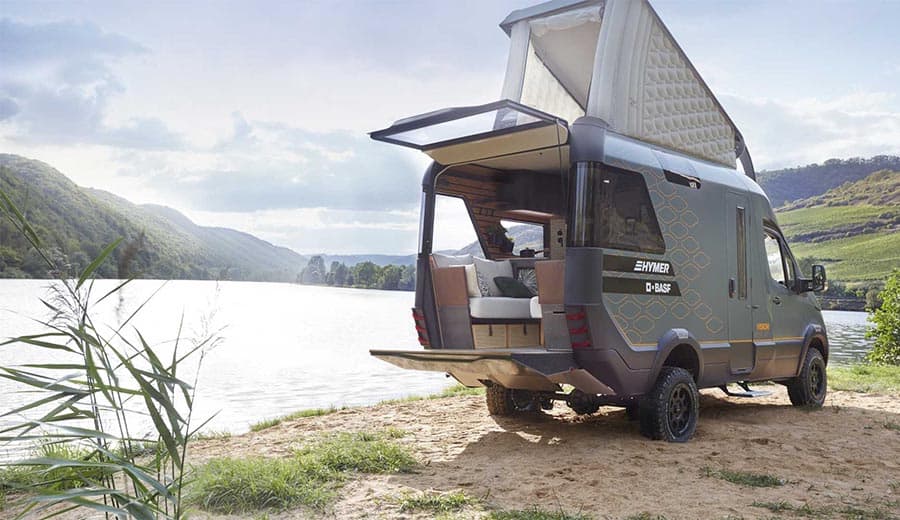 What do you think? Hymer Vision Venture. A 4 × 4 camper art based on the Sprinter, but that has been created to showcase the latest solutions.
What is certain is its groundbreaking image. A converted van into a mobile home, with a much more attractive and a design, a priori, greater capabilities in off road terrain.
It is a camper that despite the large offering, only has room for two people. The hood and the windshield and A-pillars have been revised to beat all possible space van series. A vehicle protruding innovation and elegance. Ideal for adventurers.
Morocco tour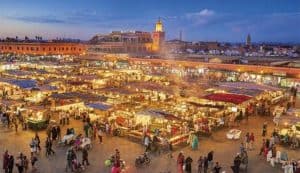 Morocco is a country that shapes the dreams of any traveler and awakens the five senses. Its landscape contrast and the inevitable culture shock that surprises the traveler who often travels first hook to repeat.
From the Atlantic Ocean to the Sahara desert. The narrowness and madness of its medinas agitated to solitude and silence of a great desert.
Morocco is a portal gateway to Africa exotic; its mountains, its dunes and coasts are inhabited by Berbers and nomads. And its cities are made up of old alleys that connect souks and riads.
We propose a route motorhome Morocco, a country able to fall in love with anyone.
A motorhome 4 × 4 XL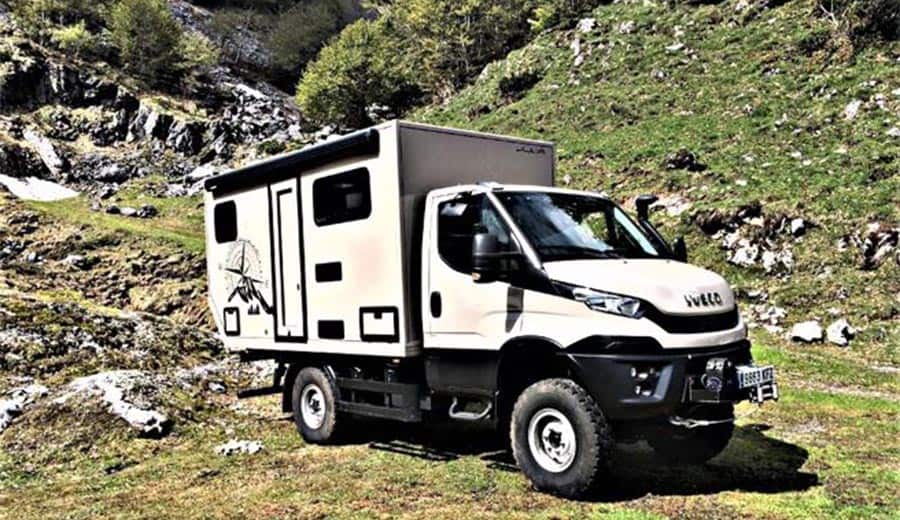 If you really like adventure, crossing lanes, deserted, unpopulated areas with strong road ... this is your choice. Adventure lovers have the perfect travel companion to carry their dreams to another field.
This is a form that makes SUV cockpits and inspired by the spirit overlander, the person traveling overland to remote sites in a vehicle for the journey itself is the main objective or goal.
Browse Africa from North to South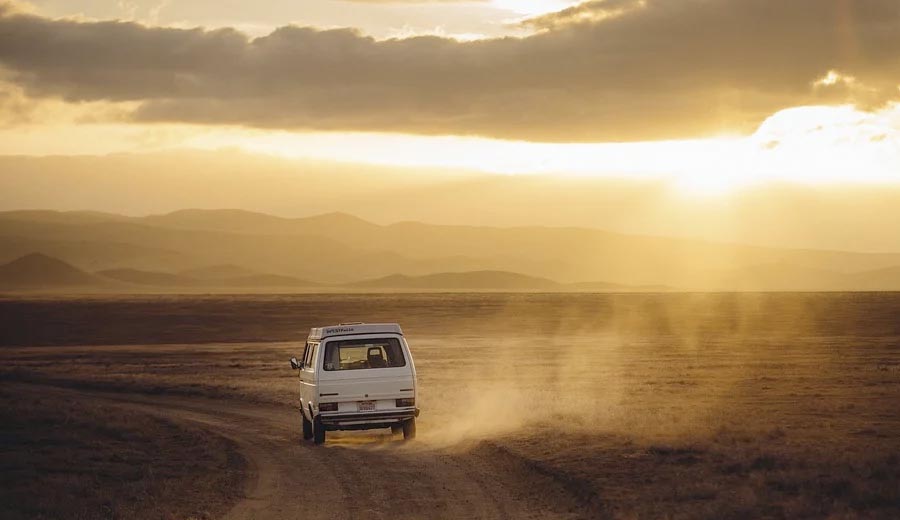 Travel Africa motorhome is a journey not without any incidents, punctures, possible malfunctions or other unforeseen events where workshops, spare parts etc. They are not like in Europe, but always worth it, as it has fabulous landscapes: deserts, jungles, mountains, beaches, rivers large, beautiful cities and very welcoming people.
To the being a country with little tourismThe locals treat the traveler with warmth and generosity
As a recommendation, try to go in a group. Thus it may assist one another. Another option is to make this trip with an organized group.
A motorhome XXXL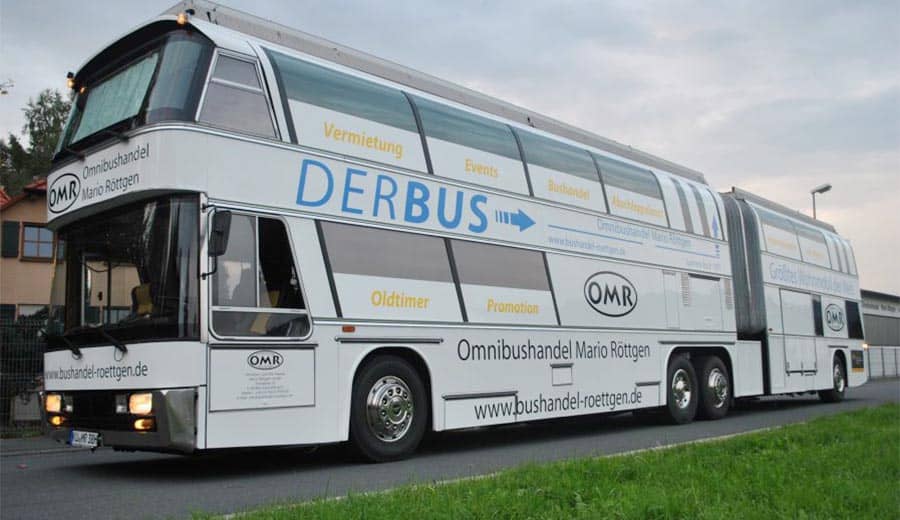 Perhaps somewhat excessive for most readers, but what a pass: A cozy living room, a practical kitchen, large bathroom. Not to get around the city center, it is a double-decker bus and eighteen meters long truly amazing.
It can accommodate 35 people and six can sleep in it. It is a converted old bus, registered for the first time in 1975. It currently sells about 199,000 euros Bayreuth.
18 meters long, 4 meters high: only experienced drivers
Because of the large size it must be conducted only by experienced drivers, who must also have a driving license class C truck.
The return to the world in motorhome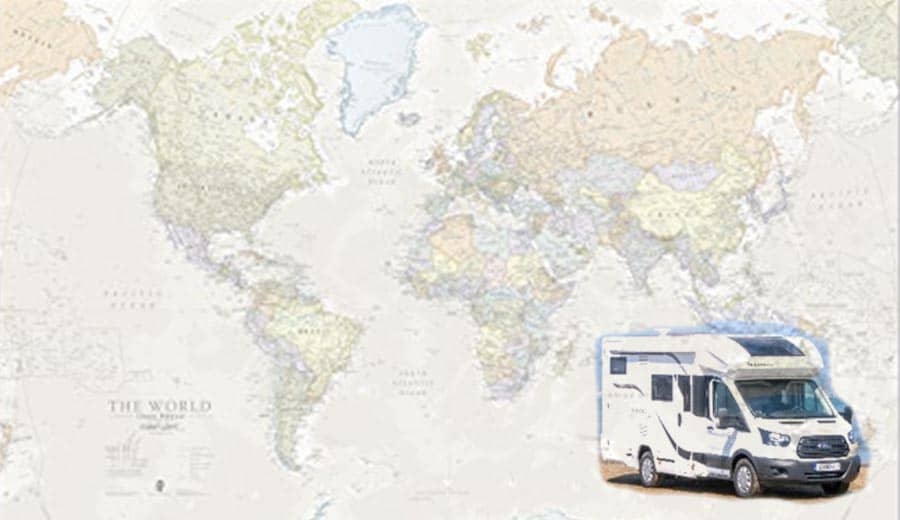 At the same one a Sevillian family has made his return to the world in autocaranvana in 1,095 days in the company of her two children, is an idea that ever haunted by the head of all motorcaravanning. Almost three years traveling and knowing the customs of many different countries. A true past.
They are not the only ones who have made this dream a family of Bilbao began in September 2013 its return to the world and ended in 2018. The couple acknowledges that the experience has been very enriching and rewarding, and urge "Anyone who has a dream to chase and try to fulfill it".
Preparation, budgeting and desire ... to think about it.
A luxury motorhome Amphibian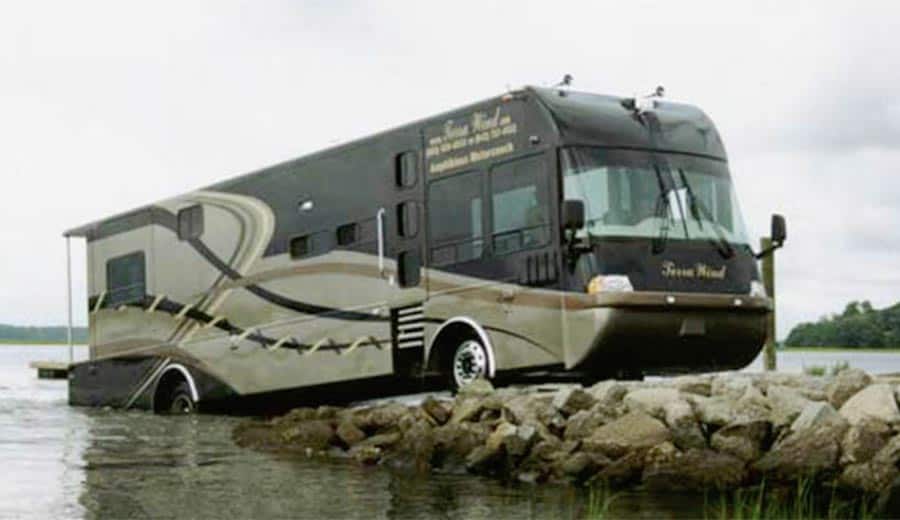 Able to navigate rivers and lakes, this motorhome is intended mostly to US users where legislation allows them to navigate by some sites where in Europe would be unthinkable. But surely, dreams, dreams are.
This high-flying motorhome is a paragon all luxury inside, although its main and most striking feature is that You can navigate rivers and lakes. For a price of around one million euros you can get your hands on one.
With a similar size to that of a bus, accommodates up to forty people and diesel engine allows you to move a maximum speed of 129 km / h road or seven knots in water (about 13 km / h).
What did not you won the lottery Christmas? Then to continue playing.