The capital of the Turia dresses up the month of March more. The Fallas de Valencia 2020 and they begin to feel the streets with fireworks shows taking place for 19 days. The most intense reach the final of the 15 to March 19. These are the days where the largest number of events and highlights fall.
In that stretch, the Valencian city will receive the highest volume of visitors, eager to live large one of the most famous celebrations of the country. Of course, autocaravanistas We also will add and take the road towards the Fallas. But we have to consider where to stay with our vehicle. Do not panic, we have the solution.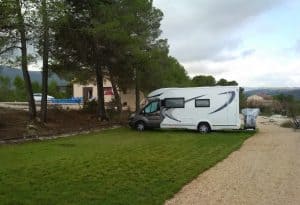 In Áreas Autocaravanas we have several dedicated areas throughout the Valencian Community. These places are in quiet areas to rest before and after traveling to the focal point of the party. And you can leverage for other activities and learn a little more of this region of Spain.
Area of Bicorp. In the same province of Valencia, the municipality of Bicorp is in a natural environment where you can take to make a hiking trail in the area. Activity recommended for those who want to seek a lighter moment during the trip.
Alfafara's Camper Park. An important point in the province of Alicante, this space is just 1 km. train station with direct service to Valencia. An advantage for those who want to leave their parked motor home and only having to drive in the first leg and the return of the trip.
Calpe area. On the shores of the Mediterranean Sea, from this Alicante town we know the sunny coast to the capital. An unforgettable tour with a final goal: enjoy the Fallas in Valencia.
The most important events in the Fallas in Valencia 2020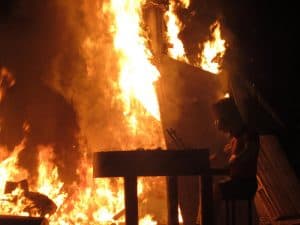 As mentioned, the celebrations began earlier this month with mascletás daily. But the main events taking place in recent days. Thus, on March 15 begins plantations of children's faults and proclaims the doll pardoned. At midnight, it takes place Nit de l'Alba with a firework display of light and color.
On the 16th and takes place plantations of all failures and begin to share the first prize of the festival. Between 17 and 18 is performed the Offering of flowers to the Virgin of the Helpless, Patron saint of the city. And thus we enter the main day, March, 19. At dawn will come the Fire nightWith a firework display to welcome the big day of Valencia. You have to wait to late to live the Cavalcade of Fire, topped with expected cremate failures as apotheosis end to these holidays. You can learn more about representing the entire celebration here.
Sounds appealing, right? Well, do not hesitate. Book some of our close and familiar areas or Rediscover if you've gone other years, the Fallas in Valencia in this 2020.