Si es autocaravanista y aún no conoce el Área de autocaravanas de Tarifa – Bolonia, no lo dude, venga y no se arrepentirá.
Area Rv Rate – Bologna
El Área de autocaravanas de Tarifa Bolonia está muy cerca del Museo de Baelo Claudia, restaurantes, comercios, incluso para cambiar la bombona de butano o propano, y como no, su proximidad a la playa.
Disfute de unos dias de playa, visitas culturales y gastronómicas en Bolonia con la tranquilidad de dejar su autocaravana estacionada en un sitio vigilado y con todos los servicios que puede necesitar.
If you have a motorhome booking at Area rv Fee-Bologna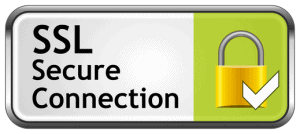 Due to the large influx of motor homes in the Area Rv of Bologna during the summer season we recommend to our clients realizar reserva anticipada para asegurarse disponer de plaza.
The price is the same and book through our website is totalmente seguro, since we use protocols SSL security in addition to connecting with gateway bank, siempre sus datos están protegidos.

You can book in the area of Motorhomes of Fee -Bologna from here
Actualmente el Área de Autocaravanas de Tarifa-Bolonia es el único área de estacionamiento para autocaravanas vigilado que además cuenta con los servicios básicos para una autocaravana: vigilancia 24 horas, vaciado y llenado de aguas.
Mantenemos nuestros precios durante el verano: 12€/day incluído vaciado de aguas grises y negras, además de llenado de agua potable.
Si necesita más información sobre el área, puede verla aquí.